Last week for Meat Free Monday we had a nice simple pasta with arrabiata pasta sauce, syn free on the Slimming World green plan and delicious. This is a comfort food for me, one that I love to have handy when I don't have time to cook, which is another reason I love this sauce so much, freezer friendly!
I always make this sauce in a batch to freeze, although it doesn't take that long to make anyway. Forgive me as my measurements aren't precise, it's more about reaching the perfect taste for you. The ingredients listed below will make around 4-8 portions, depending on how much sauce you like on your pasta.
So the ingredients I use for the sauce are:
Two cartons of passata
One vegetable stock made up to instructions
Two finely chopped red onions
Crushed garlic (I usually use 5/6 cloves)
Dried italian herbs I pour in to taste, but I'd guess it's 3 tablespoons worth
A handful of fresh chopped parsley
Low calorie fry spray
Crushed salt and black pepper
So this is how I make it:
Using my large wok I lightly fry the chopped onions and crushed garlic until slightly browned.
Then add the passata and give it a good stir, after a few minutes I pour in the vegetable stock and start to season with the dried herbs, salt and black pepper.
Leave it simmering for a good 20 minutes, then taste. Add more seasoning as required until it tastes lucious then sprinkle in the fresh parsley, stir and serve!
This sauce is delicious with any type of pasta, I made it last week with spaghetti, but in the past I have used Penne, mixed in some cooked Quorn sausages chopped up and sprinkled grated cheese on top then thrown it under the grill for ten minutes to make a delicious pasta bake.
Do let me know if you try this out and happy Meat Free Monday!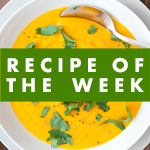 Click on the link above to visit the Meat Free Monday's website for more information about their MFM campaign.
The following two tabs change content below.
Full time Mummy to an amazing little dude, Wife to a super supportive Hubby, HG survivor, Breastfeeding support volunteer and PSS volunteer, busy much?! Blogging about all things baby & toddler, food, football and anything else that comes up...
Latest posts by Mummy Whiskers (see all)